News From Our Media, Pennsylvania Cosmetic Dental Practice
At Pike Family Dentistry, we believe in creating a relationship with our patients that goes beyond the office doors.
Pike Family Dentistry is involved in several local community events:
Gold Sponsor of the Media 5 Mile Race
Sponsor of the Media Youth Basketball League
Sponsor of the Penncrest High School Band
Rocky Run YMCA Healthy Kids Day Participant
We've created this section of our site to share with you important news from our Media Family Dental Practice.
Sincerely,
Dr. Isaac S. Pike, IV
Your Media Cosmetic Dentist
Office Special
October 27, 2016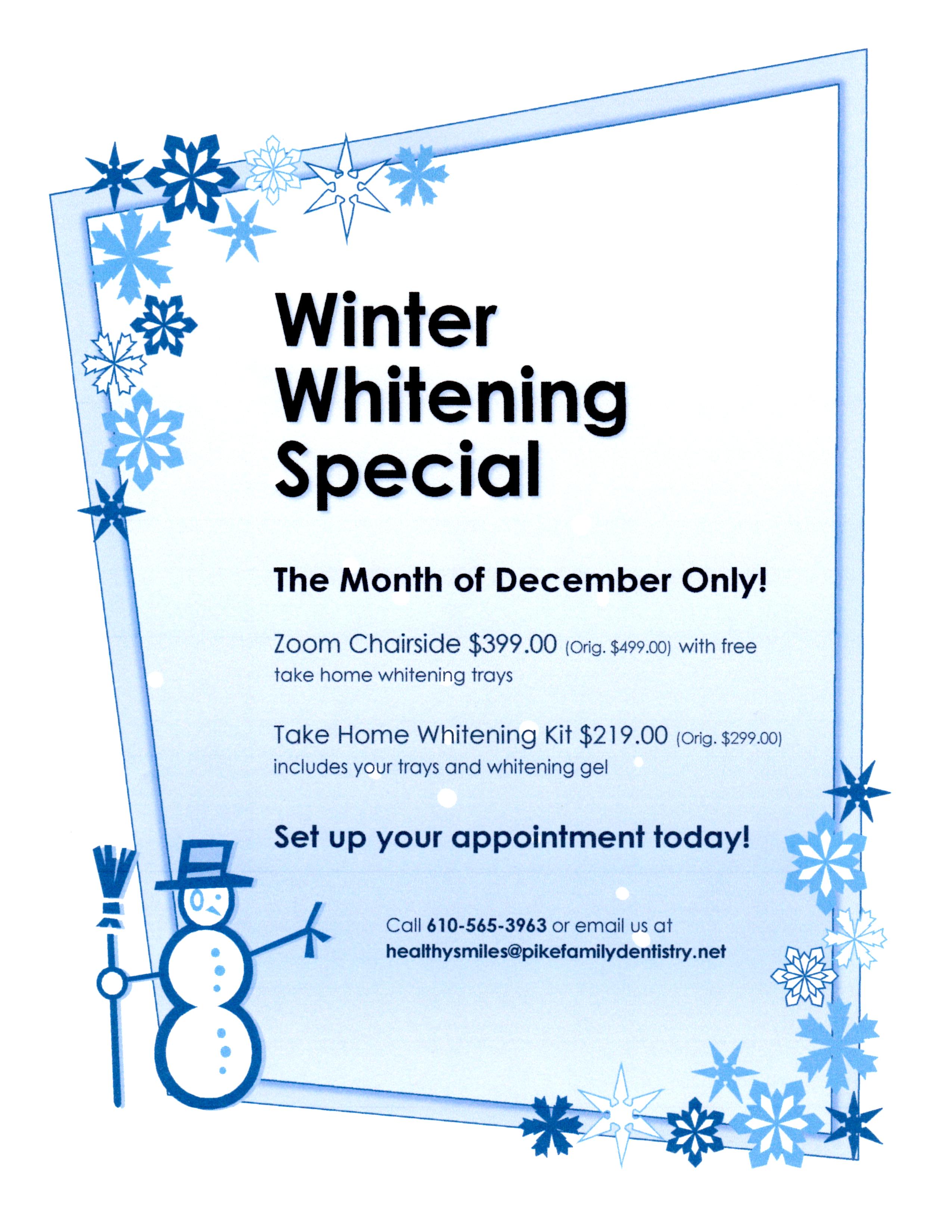 Office Hours / Summer Vacation 2015
Yvette @ Dr. Pike's - April 08, 2015
Dr. Pike's office will be Closed for Summer Vacation from June 19th- June 28th 2015. The office will reopen Monday June 29, 2015 at 8:00am
All Emergences will be handled by Dr. Gentile 610-565-7222 while we are out of the office.
Dr. Pike's office will be Closed for Summer Vacation2 from July 31st - Aug 16th 2015.
The office will reopen Monday August 17th at 8:00am.
Please fell free to call us back at that time.
Sincerely,
Yvette
Check out our new website!
October 29, 2014
We are pleased to introduce you to our brand new website. Here you can find information about our office including the procedures we offer, a smile gallery, an office tour and more. In addition, we'll be using this page to keep you posted on the latest news from our office. Have a look around, and let us know if you have any suggestions. Enjoy!